Reviews
User Review
I just purchased Cannonball Adderley Quintet Live 1969 (the year of my birth) at The Liederhalle. WOW!!!! DSD (Double Rate) 5.6MHz/128fs downloads sound awesome on my low end rig. I will be purchasing more as my budget allows. Well worth the money.

J. Goswami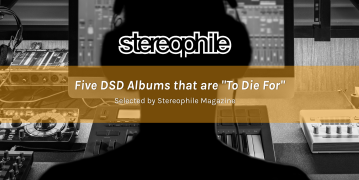 DSD Albums To Die For [Stereophile Magazine] Jan 29 by Fred Kaplan, Kal Rubinson and Jason Victor Serinus from Stereophile Magazine
* Bill Evans – Another Time: The Hilversum Concert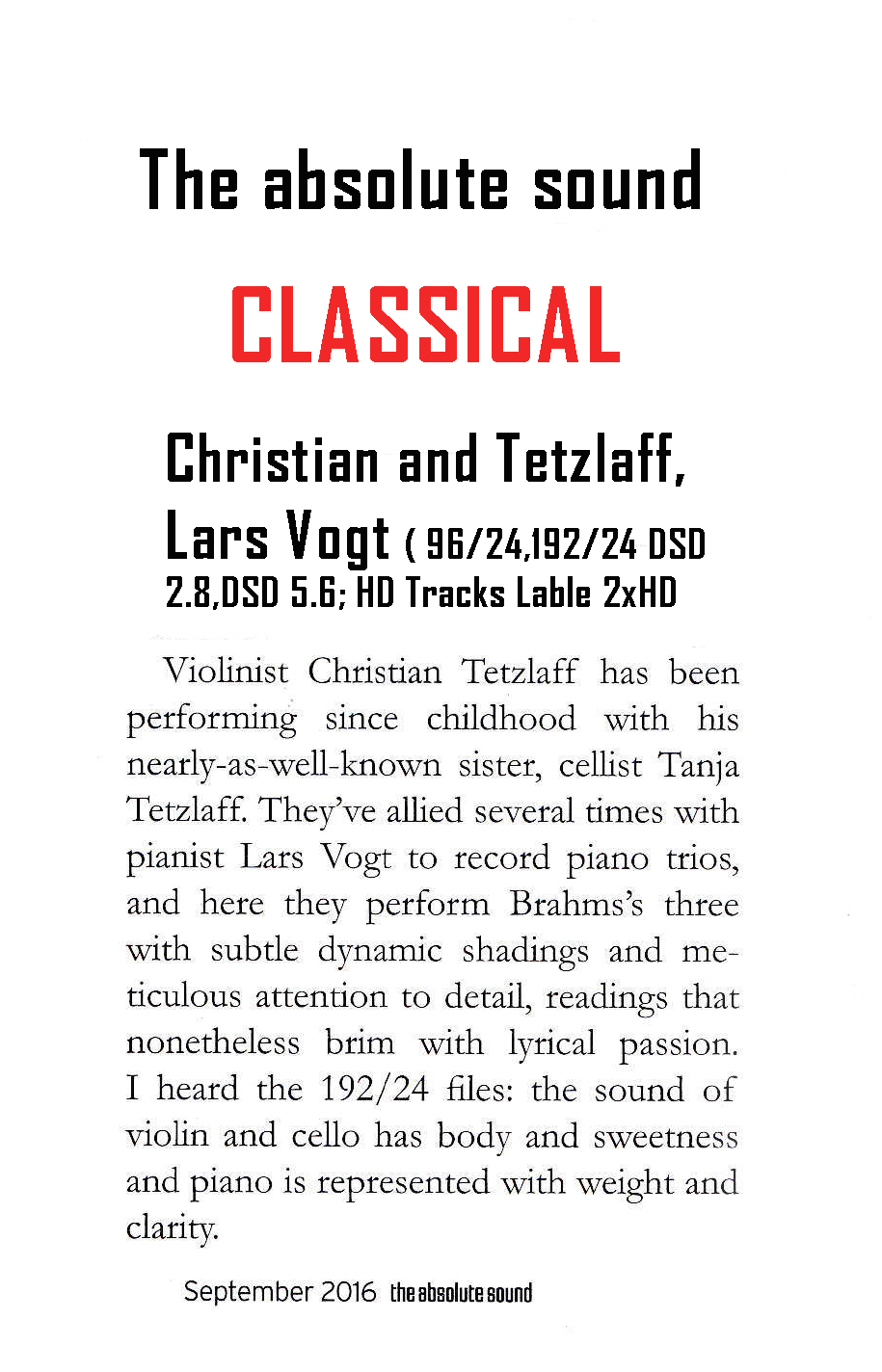 User Review
Kemer Thomson
Can converting analog tape recordings to DSD "improve" the original? I don't think that is possible. Does it make sense to convert tape analog to DSD, as has been done with this recording? Absolutely.
I was a doubter until I listened. I had an irrational and completely unsupportable bias against tape, naïvely assuming that a digital master would be noticeably inferior. You know, "garbage in/garbage out." I think the truth is that a really excellent tape master can be and should be preserved digitally for ease of access and to preserve the quality long term.
The opening track of this album, the Prelude to Duruflé's Suite, Op. 5, is a fabulous test of one's audio setup. Dare I say: almost a religious experience. It impressed me on my more modest living room stereo. Then I convinced my good friend Kip to buy it and we listened to it in his top-of-the-line dedicated listening room with seven-foot tall vintage Apogee speakers. The depth of the bass, the richness of the pipes in general, and the very 3D dimensionality of the sound! I can't claim to be an authority on the modern organ, for which I have only a few recordings. None of them come close to this in sound or overall musical immersion.
As a result, I will have to consider other 2xHD-Naxos recordings that I had passed over, assuming they were of lesser audio quality. Silly me.





 :
Posted 11/18/2015
Reviewer : fffccc

"I have the double DSD version of this recording and have to say that it is one of, if not THE best digital album I own. Whether on headphones or in the big system, always start at track one and do not stop until the last song ends. If you are looking for recordings, mastering and musicianship at their best, Jazz at the Pawnshop should not be missing from your collection."





 :
Posted 10/31/2015
Reviewer : Brian

"i know nothing about jazz, but i tried this out based on reviews around the net. i never thought a live recording could sound as good as this. i play it on my FiiO X5 (2nd gen) into my Onkyo nr636, with Klipsch Reference II speakers. it feels like the musicians are playing right in my living room. easily one of the best DSD downloads I own."
Customer review about the sound quality of 2xHD in DXD
One word, Wow!!

I considered the 30th Anniversary Proprius Records SACD release to be the ultimate version… until now. This DXD release trumps it!

Not a day & night difference, but audible better in pretty much every way - clearer sounding; background sounds are more distinct and discernible. Better separation between the instruments; the sound stage is deeper (not wider) and not by a lot, but significant enough to notice. Noticeably less grain overall, especially easily heard on the snare drums (sounds more like what I hear off my R2R). And definitely sounds more dynamic overall. Timing/PRAT seems to be better as well.

Overall, there's just no downside to the DXD version (other than having to fork out more $$, and potentially more again when they make a DSD256 release ). I could easily live with the Proprius SACD, but this DXD version just takes it to another level when listening closely.

If your DAC supports DXD, go for it!"
March 2015
"Thumbs up for the 2xHD 192/24 version

My impressions about the 192kHz 24bit 2xHD remastering of Cantate Domino: it tops my hitherto preferred version (K2HD CD). The FIM/LIM K2HD CD had the benefit of offering rich bass, a characteristic which matters for the organ on the record. However, this rich bass feels a bit contrived, like the result of an EQ boost, on the FIM/LIM K2HD CD. The Proprius SACD has more natural sound, but the bass register is a bit thin. The 192/24 2xHD version combines the best of the two: the sound is very natural, without the slight smoothing that I hear in the Proprius SACD, and has very rich yet natural bass.

So my personal ranking becomes:
2xHD 192kHz 24bit version, which I got from eClassical, clearly ahead of the pack.
FIM/LIM K2HD CD
Proprius SACD (very close to 2)
Proprius CD, well behind 3."
"When I saw the old war horse, Cantate Domino at Native DSD, I just had to go for it. The original Proprius recording was recorded by Bertil Alving in 1976. The record was a popular audiophile showpiece back in those days. From Native DSD:

The DSD 128 version of Cantate Domino was simply stunning when played back through the Crimson / Quotient. The immense acoustics of the hall were beautifully reproduced. The organ had power and weight of the real thing that's to the use of my Wilson subwoofer. The choir was beautifully captured in this recording with excellent resolution of the different voices. When the choir, brass, and organ played together, the sonic result was spectacular given the bloom and dimensionality of the recording."
Steven Plaskin
AudioStream, March 26, 2015
March 7, 2015
"René Laflamme of 2xHD remastred Cantate Domino and provides four high-resolution options: 192/24 PCM as wav files, DXD (352 kHz, also as wav files), DSD, and DSD2 2x. All do justice to the analog original (which has already been well-served on SACD and by an 88/24 HDtracks download), but the finest is the DSD 2x version, which improves the most upon a slight tendency for the coarsening of choral textures heard with the 192/24 format."
Apr 15; Stéphane Meyers
"I recently downloaded All The Way by Susie Arioli, my first 2xHD recording. Kudos for the great sound. I purchased a 24-bit 44.1 kHz album and play it from a new Mac Mini through an Ayre QB-9 DSD DAC. Your recording has great presence, detail and clarity, all the things I seek in my listening. I look forward to enjoying more of your albums and to the release of more jazz and classical titles. Thank you!"
FABULOUS





(Jazz at the Pawnshop)
I have the original vinyl and I have to say that this is great! Played through the Auralic Vega has a very analog sound. Very detailed excellent soundstage a great recording with one of the best transfers to DSD I have ever heard.
UNBELIEVABLE





(Jazz at the Pawnshop)
Was thinking about making changes to my audio system. Not quite satisfied with the accuracy, detail, soundstage, etc. Then I played this DSD download using a Sony HAP-Z1ES. To say the least, I found new satisfaction in my existing setup. Most importantly, I realized what I REALLY wanted was NOT about the equipment. It was this kind of source material. Perfection. Brightness, clarity, dynamic range off-the-chart. Crisp and precise. This is what high-end audio should sound like. Expensive download, but well worth it. It is the best source material I own, including all my SACDs which I play on a very expensive McIntosh CD (MCD550). Nothing compares to the sound of this download played on the Sony HiRes DSD player.
"…first impression that the recording (Jazz at the Pawnshop) is very very good. Very realistic. As we know it's recorded in a club with all the background noises, etc but the music really sounds like a live concert. I even quickly compared to the older HDtracks 88.2kHz version – the latter sounds dull and a bit like lossy vs lossless, more digital…so overall I'm very happy - $38 well spent"
Absolutely stunning what you can detect out of recordings. Many thanks for bringing these delicacies to us.
I classify this as catchy (Robert Len, 'FRAGILE'), newer age jazz (reminds me of Chuck Mangione a bit as well) and it really shines on a nice system. The stuff coming from 2xHD has earned a solid reputation and for good reason. Certainly worth the price of admission.
I have been a long time buyer of their music and I love them.
"SIGNIFICANT UPGRADE"





I compared this version to the CD and 24-bit, 88.2kHz download from HDTracks. This version sounds much closer to the CD but there's a greater sense of presence. The previous HDTracks release (I suspect a PCM rendition of the SACD) has an artificially wide stereo image that does not feel as natural. This new Naxos 2xHD release is the one to have, placing you just a couple of tables back from Lars, Arne and the gang.

Rachmaninoff Symphony No 1
The Isle of Dead
Detroit Symphony Orchestra
Slatkin 2xHD/Naxos 192/24
The Naxos 2xHD sublabel provides more beautifully recorded evidence that the Detroit Symphony Orchestra, with Leonard Slatkin at the helm, has returned from the brink as one of North America's finest ensembles. Rachmaninoff has always been a Slatkin specialty— he recorded both of these pieces with St. Louis in the late 1970s for Vox—and his Symphony No. 1 is purposeful and carefully contoured. The Isle of the dead is ominously mysterious, Wagnerian in the richness of its tonal colors. I listened to the 192/24 version: Isle's opening pages exploit the orchestra's lower reaches with cello, bass, bass clarinet, bassoons, horns, tuba, low harp, and timpani rendered with amazing transprency and intelligibility.

December 2015

Serenade for Strings in Ei. DVOŘÁK Serenade for Strings in Eí. Nocturne for Strings in B • FIDELIO 2xHD
I must comment on the sound of the recording. A blurb on the back page of the enclosed booklet provides details on Fidelio's 2xHD process, which, among other things, makes use of all tube analog components. The results are simply astounding. I've heard lots of very impressive recordings, both of the two-channel stereo and multi-channel SACD varuity, but I don't think I've ever heard anything like this. The disc opens on a soundstage of such breadth, depth, clarity, and transparency that all sense of speakers, amplifiers, and other electronics between you and the orchestra quite literally disappears. You are there. The image is so realistic, it's almost freakish. For this alone I would extend this release the strongest possible recommendation.
I come back to the recording, which is so extraordinary that it might possibly make Appassionata sound more stunning than it actual is. But even if that were the case—which it's probably not—what difference would it make when the results are this spectacular? For over an hour's worth of exquisitely beautiful music, lovingly played and stunningly recorded, I can't recommend this disc too highly.
Jerry Dubins

René Laflamme/FIDELIO MUSIQUE -- LIFETIME ACHIEVEMENT AWARD
This Canadian label slowly but surely, consistently and without much ado builds its catalog, issuing it on CDs and SACD, and lately on Master Flash, a version of a pendrive, where there are WAV files in high resolution. And it really works - I mean the combination of refined music and equally subtle recording supplied in such a form is brilliant. I recommend it to everybody, who wants to breath some fresh air - in terms of jazz as well as classical music.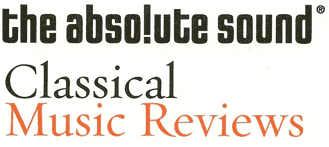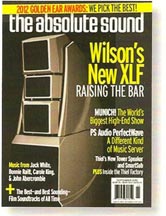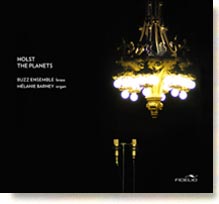 Holst: the Planets.
Buzz Brass,
Melanie Barney.
Fidelio
(two 45rpm LPs)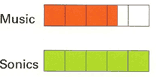 Fidelio's recording, made in a Montreal church, is stupendous, with subterranean bass (the slow, heavily treading organ in "Saturn" has tectonic impact), a seemingly unlimited dynamic range, huge sound-stage, startling clarity, and a realistic recreation of Saint-Viateur d'Outremont's large, vaulted interior. The recording was made using all-analog, all-tube (Neumann) microphones, electronics, and tape recorder, and encoded onto two dead-quiet 45 rpm black discs.
How can you resist?

Mark Lehman
Fidelio - Best Sound of Show

The talented recordist René Laflamme introduced me to Hindemith's Escale Romantique — or at least the last two movements, available on a sampler that you need now, from Fidelio.

"….Fidelio has a winner on their hands……this one truly does hold its own with the best RCA Living Stereo's, Mercury's and Decca's and is up there with the finest Reference Recordings in classical music. ...Yes they captured the feeling all right."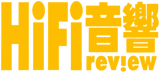 HiFi Review Hong Kong Magazine
"Best audiophile CD of the Year"
"Best Buy Audiophile Sampler & Audio Set-Up CD of the year"